As part of the Unified Community Platform project, your wiki will be migrated to the new platform in the next few weeks. Read more here.
Nitrate
Nitrate
Details

Type

Resource

Stack

1000

Weight

0.01 (10 /stack)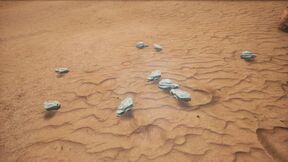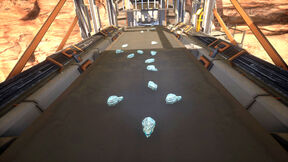 Nitrate is a type of resource in Memories of Mars used in crafting recipes.

Nitrate is one of the most common resources found on Mars.
Nitrate can be found by :
Note that resource numbers can decrease with your skilltree bonuses (Crafting Cost).
Item
Resources
Crafted in
MEDICS
First Aid Spray Mk.1





2

Biomass



Mobile 3D Printer
First Aid Spray Mk.2






Laboratory
First Aid Spray Mk.3






3D Injection Printer
Med Pack Mk.1


2

Aluminium





12

Biomass



Mobile 3D Printer
Med Pack Mk.2






3D Printer
Med Pack Mk.3






Laboratory
Adrenaline Shot Mk.1




12

Nitrate




4

Biomass



Mobile 3D Printer
Adrenaline Shot Mk.2






3D Printer
Adrenaline Shot Mk.3






Laboratory
AMMUNITIONS
10.8mm Low-Grade


2

Iron




Mobile 3D Printer
6.5mm Low-Grade


3

Iron





Mobile 3D Printer
12ga Low-Grade


4

Iron




6

Nitrate



Mobile 3D Printer
5.72mm Low-Grade


3

Iron




6

Nitrate



Mobile 3D Printer
.416 Low-Grade


2

Iron





Mobile 3D Printer
EXPLOSIVES
Signal Flare




Mobile 3D Printer
Percussion Grenade






Mobile 3D Printer
Smoke Grenade




2

Nitrate




4

Biomass



3D Printer
---