Memory Capsule
Memory Capsule
Details

Type

Storage device

Crafting Ingredients








Hit Points

5000 hp

Unlock Cost

0 (Survivalist skilltree)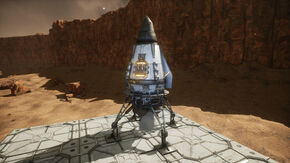 The Memory Capsule is a storage device where you can store resources and computers containing information on Mars that you can send on Earth.

You need to learn the Memory Capsule skill in your Skilltree (Survivalist tab) for free when you have unlocked at least 7 bonuses.
You can install it anywhere on or in your base. Requires 4 foundations and the height of 3 walls.
WARNING: If you build it inside your base and launch it, the capsule will destroy everything above it.

You have to fill the capsule with the required items before you can launch it.
| | |
| --- | --- |
| Empty Capsule | Full Capsule |
| | |

Detailed list
Click on computers to see details and where to find them.
When the capsule inventory is complete, the "Launch" button will be clickable.
Click the "Launch button" to start the process.
From here, nothing can stop the capsule.
Wait for the audio launching sequence, countdown and enjoy the takeoff.
The Mission Reward Tracker works like a normal Supply Tracker. Only difference is the shape of the crate and the better loot.

Table loot
5400-5900

FLOPs



1-2 T3 Attachments
1-2 T3 Armor part
2 Schematics

Examples of loot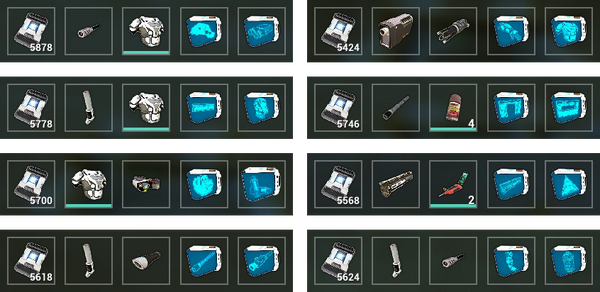 ---