As part of the Unified Community Platform project, your wiki will be migrated to the new platform in the next few weeks. Read more here.
Blast Furnace
Blast Furnace
Details

Type

Refining station

Crafting Ingredients

32

Iron




16

Aluminum




8

Copper




Hit Points

2000 hp

Unlock Cost

160 flops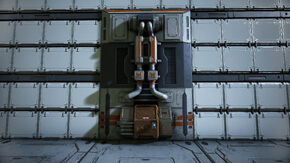 The Blast Furnace is a refining station in Memories of Mars capable of refining Iron and Magnesium.
Requires 2 walls one above the other.

The Blast Furnace recipe can be found in the Architecture tab, under the Mechanical Engineering category.
It costs 160 FLOPs to research.

You need to drag the right resources in the Furnace in order to craft the right product :
Item
Resources
Duration
Iron


2

Iron Ore



15 seconds
Magnesium


3

Magnesium Ore



30 seconds
---